Home
title-inside title-centered
2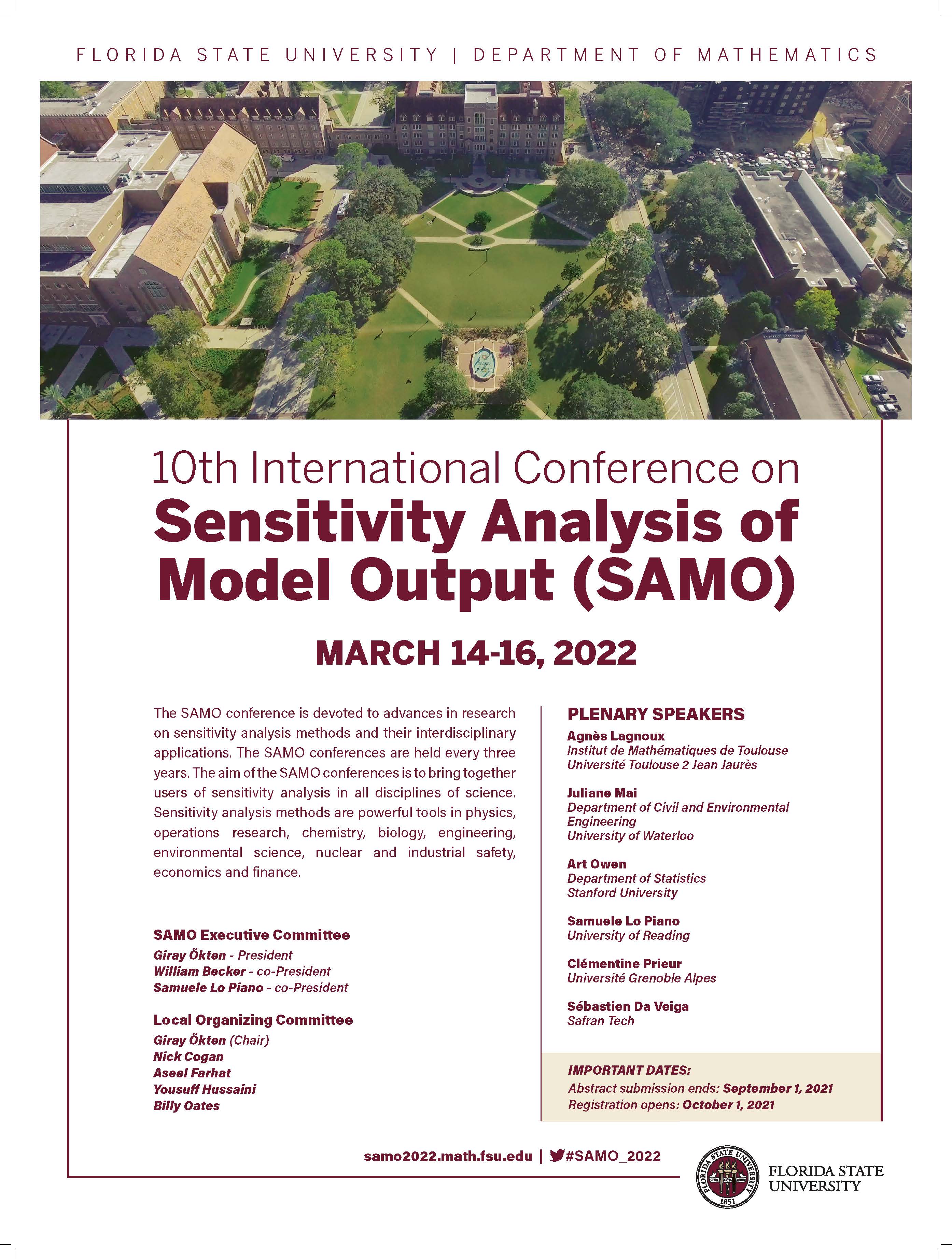 Download SAMO2022 Poster
Contact
For questions, please contact the local organizing committee.
10th SAMO conference will be held at Florida State University, Tallahassee, Florida. The dates of the conference are March 14 -16, 2022. The venue is Florida State Conference Center.
The SAMO conference is devoted to advances in research on sensitivity analysis methods and their interdisciplinary applications. The SAMO conferences are held every three years. The aim of the SAMO conferences is to bring together users of sensitivity analysis in all disciplines of science. Sensitivity analysis methods are powerful tools in physics, operations research, chemistry, biology, engineering, environmental science, nuclear and industrial safety, economics and finance.
---
Abstract Submissions (June 1 - Sept 1, 2021)
File Names
* Download both files to the same directory. Edit the file "your_abstract.tex" and compile it.
---
All the conference talks will be at:
Florida State Conference Center, Room 103
555 W. Pensacola Street
Tallahassee, Florida 32306-1640 
---